I'm a lover not a fighter
I'm lover not a fighter
... sorry i meant I'm a reader not a hoarder.
But It feels like I'm changing in this relationship and i don't want to.
Been in London for the last couple of months and i am ashamed to say i have read just four books. Like 4... It's embarrassing. It's even sometimes a big struggle to read my bible, I've got the bible experience on my ipod and the whole youversion thingy, but i know there's nothing like the good old page flipping book.
Speaking of page flipping, i am very traditional when it comes to books. I want to read them off the pages and not from some screen. So no, i wouldn't be getting the kindle... Yet.
Went to Portobello market the other day and i realized i am this close to being a weirdo... i saw this vintage books and my heart did a triple cartwheel and then some. I wanted all of it, from first edition Hans Andersen's' Fairy tales, Alice in wonderland to Jane Eyre. Twas crazy. I'm going to start a collection, it'd be something to give to my kids :)
These are the four books i managed to read in the last four months...
Can you Stand to Be blessed? by T.D Jakes You know that book that pulls you up when you feel yourself slipping and doubting and asking questions... This is it. Bishop Jakes is one of my favorite ministers. Love his practical way of teaching.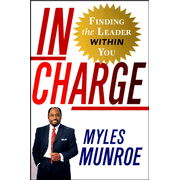 'In Charge' by Myles Monroe... Dr Myles was in my church and his preaching was pulled out from the pages of this book. I'm working on a project and its amazing how my line of thoughts are insync with his on certain subjects. This book wakes you up for real.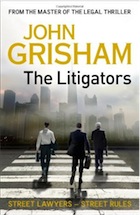 'The litigators' by John Grisham... I am a sucker for all things law. I pride myself in going ahead of authors and guessing how things end up, but this was different, i got the whole thing wrong, which was a plus for the book. A legal thriller with a sprinkle of humor. I loved it.
'Room' by Emma Donoghue's . I know I'm a year late in reading this book, that's how bad I've become, but my goodness, i laughed, i cried, and my heart broke some more as i read it. It is a compelling read. You start reading and your mind strays to the Josef Fritzl case, squeezing more emotions out of you and making the book seem so real. Room is written in the voice of adorable five year old Jack. You've just got read it.
I've got all these books in Lagos just seating down waiting for me to read them. I just kept buying before i traveled and never seemed to find time to go through one. Usually i read as i buy or I'd buy more than one at a time so i have one to pounce on as i finish with the other, but things changed and i kept buying and buying. Oh well, I'm slowly but steadily getting my mojo back. This year has got to be my all time lowest in the book reading department. I'll be pouncing on amazon for some new books.
Just a few of the books waiting for me back in Lagos.
I long for Lagos, just to be back with my books... oh, and of course for yellow chilli Jollof rice fiesta/obe din din and my shoes...
After all according to C.S Lewis "Eating and reading are two pleasures that combine admirably."
PS: Thank you Jesus. Have you said it today? Thanksgiving should be a part of us, not just on the days the Americans eat the turkeys :) Happy Thanksgiving to my American readers.